In 2011 Cesc Fabregas left Arsenal and his mentor Arsene Wenger to return home to Barcelona, but the ties were not completely severed with Arsenal inserting a first option clause should Cesc ever be made surplus to requirements in Catalonia. Fast forward to 2014, Fabregas was unexpectedly cast aside by his boyhood club opening the door for a re-union. One can imagine Cesc expected to be welcomed back to North London with a warm embrace, but things didn't quite turn out as we all expected.
Le Professor plucked the young Spaniard from La Masia in 2003 as a 16 year old. Fabregas became a Gunners legend, looking to Wenger as a father figure who would shape him as a footballer. Wenger allowed the midfielder to return home when the bond between player and manager was as close as could be. This must have made it even more difficult when Wenger chose to ignore Cesc in 2014, declining the first option clause instead making a handsome profit from the sell-on clause. The talented playmaker was not short of suitors and chose Jose Mourinho's Chelsea.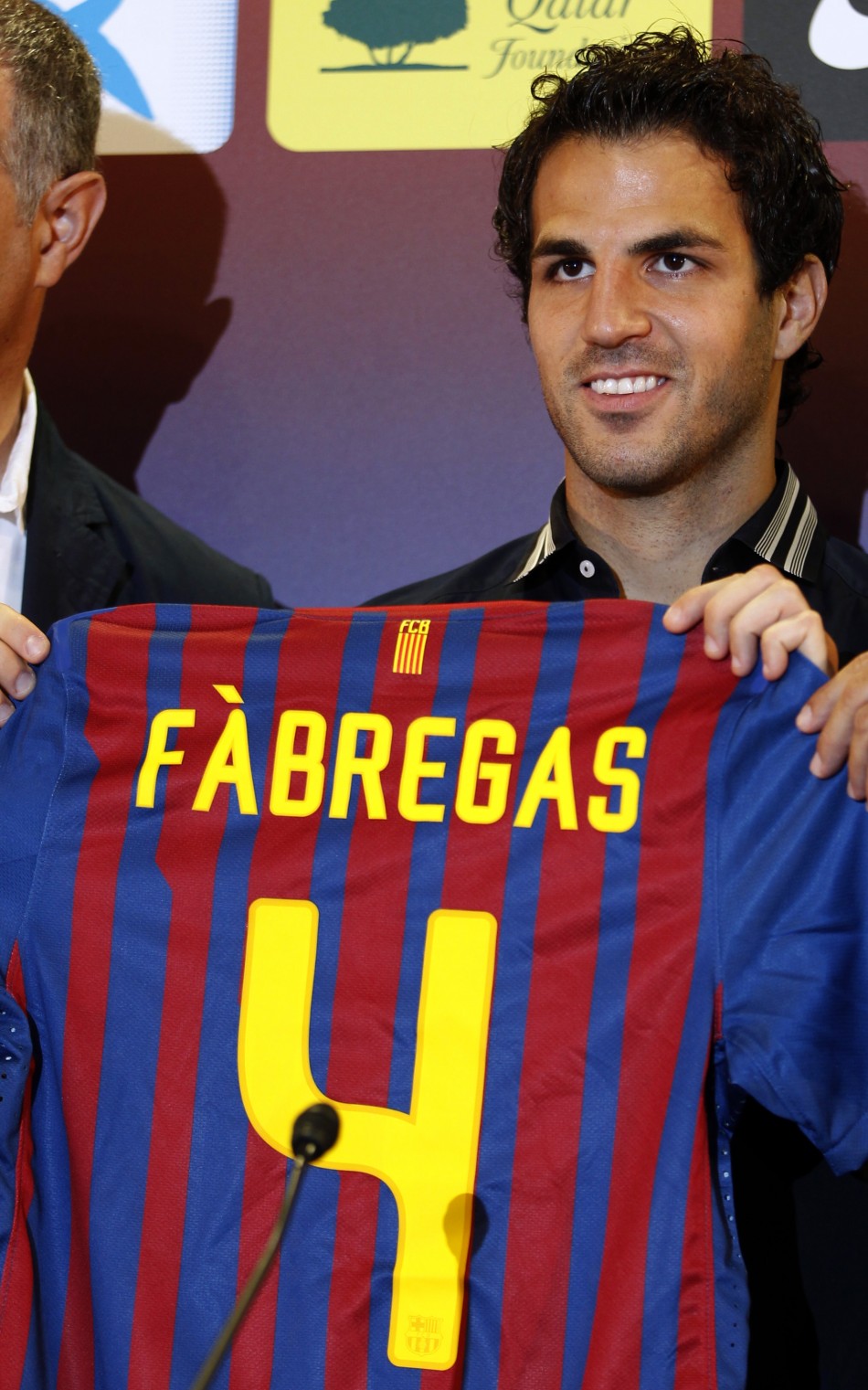 Arsene was right to shun Fabregas for many reasons. It can't have been easy, the easy path would have been to re-sign the Spaniard and make the player and fans happy, but by doing this the cost would have been far greater than a hefty fee. This season has seen Arsenal's midfield blossom into a well balanced machine with structural integrity and understanding of each others roles. They appear more of a team than they have in years, whilst maintaining the creative axe they have always wielded. Francis Coquelin has been the enabler of this change, facilitating a more responsible approach to the game,whilst Santi Cazorla and Mesut Ozil have developed an understanding where the two playmakers can co-exist.
Mesut Ozil was a big factor in the Cesc decision, Ozil came to Arsenal in 2013 a world class player, but his first season was less then flattering at times, he struggled to get to grips with the physicality and pace of the English game. It was clear by re-signing Cesc, it would undermine Ozil's position at a crucial stage of his Gunners career. Wenger could not let sentiment get in the way of a player's development and rightly stuck by the German.
What would of been of Cesc Fabregas in 2004 in Arsene had decided to sign someone else rather then develop what he had. In that year Arsenal were heavily linked with Michael Carrick, who Wenger was a long-time admirer. There was also Yaya Toure, who narrowly missed out of a move to North London due to not receiving a work permit.
Luckily Cesc's fortunes were good and he fitted well into Mourinho side, winning the title this season, However a player doesn't make a team and he wasn't right for the Gunners anymore. Arsenal are attempting to make progress in their mentality and win the big games that have eluded them previously in the critical half of the season. This is another reason why Fabregas could not return to North London, he historically fades in the second half of the season, this campaign was no different producing an impressive 15 assists before January, but only one after. Chelsea ended up moving him deeper into the midfield, playing other playmakers in advanced positions to compensate.
This is also ultimately what cost the World Cup winner his career at Barcelona, he produced goals and assists consistently in the first half of the season in Spain, but could never reproduce this in the vital end of the race. This saw him frustrated and often confined to the bench in his final season with the Spanish giants. Cesc was stuck with the label, or curse, of not being able to produce his best form when it really mattered. Arsenal simply need big game players to win big games and this season they have begun to make progress in this area beating the Manchester clubs and taking a points against Liverpool and Chelsea.
This season has been far from perfect for Arsenal, but even the most stubborn of fans can admit things are going in the right direction and they are making ground on their rivals, however all this would have been disrupted by the return of the Cesc. It goes to show there is no room for sentiment in football. Despite playing for a rival Cesc should be fondly remembered for his contribution at Arsenal, but we all must accept we've grown apart.