Several first team loanees will return to Arsenal this summer with their futures up in the air. Big decisions will be taken regarding their fate, some will come easy, but others will take some careful consideration.
First on the list is
Lukas Podolski
, Gunners fans will concede they share a tumultuous relationship with the German. His hammer of a left foot has helped Arsenal out of a jam or two, but upon falling out of favour he left for Italy. His loan to Internazionale was regarded a failure, failing to find his feet, his confidence and his goal-scoring touch. The World Cup winner recently stated he wasnt suited to Italian football and his aim is to fight for his place in North London. The Podolski decision firmly comes down to the question, is his wage commensurate with his contribution? You would have to argue that Wenger could spend 100 grand a week on a player who could offer a lot more. Therefore the likely scenario will be a return to Germany or a move to Turkey with Arsenal unlikely to demand much of a fee.
Next is
Joel Campbell
, his integration into the first team did not go according to plan with the Costa Rican failing to impose himself in any of the slim chances he was given. In 2011, chief negotiator Dick Law spent 10 days in Central America bartering for the signiture of the highly-rated 19-year-old Campbell. Work permit issues prevented him from pulling on a Gunners shirt for three years. However, his loan spells were fruitful, most notably playing for Olympiakos. His goal in the Champions League against Manchester United was a devastating strike from distance that left Wenger rubbing his hands together. The Costa Rican finally returned to Arsenal and for whatever reason it didn't work out. With Campbell unwilling to be loaned again, it seems a permanant transfer away is on the cards. Joel Campbell still has a lot to offer and at 22-years-old, he has the experience of playing in France, Spain and Greece. Wenger would be wise to insert a buy back clause similar the the deal that saw Carlos Vela leave, this would either see Arsenal capitilise on a bigger fee in the future or offer him a reprieve if his form improved.
An unfamiliar name to mention is
Wellington Silva
. The Brazilian has spent the last three years on loan in Spain due failing to qualify for a work permit. This coming season he finally gained a permit and will be assessed by Wenger and staff in pre-season. With Arsenal currently negotiating a new deal for the forward, any move away from the club would likely be a loan. A sensible suggestion would be for Silva to gain experience in the developmental squad preparing him for a loan to an English team in the second half of the season. If all goes well this could progress to a first team integration in 2016.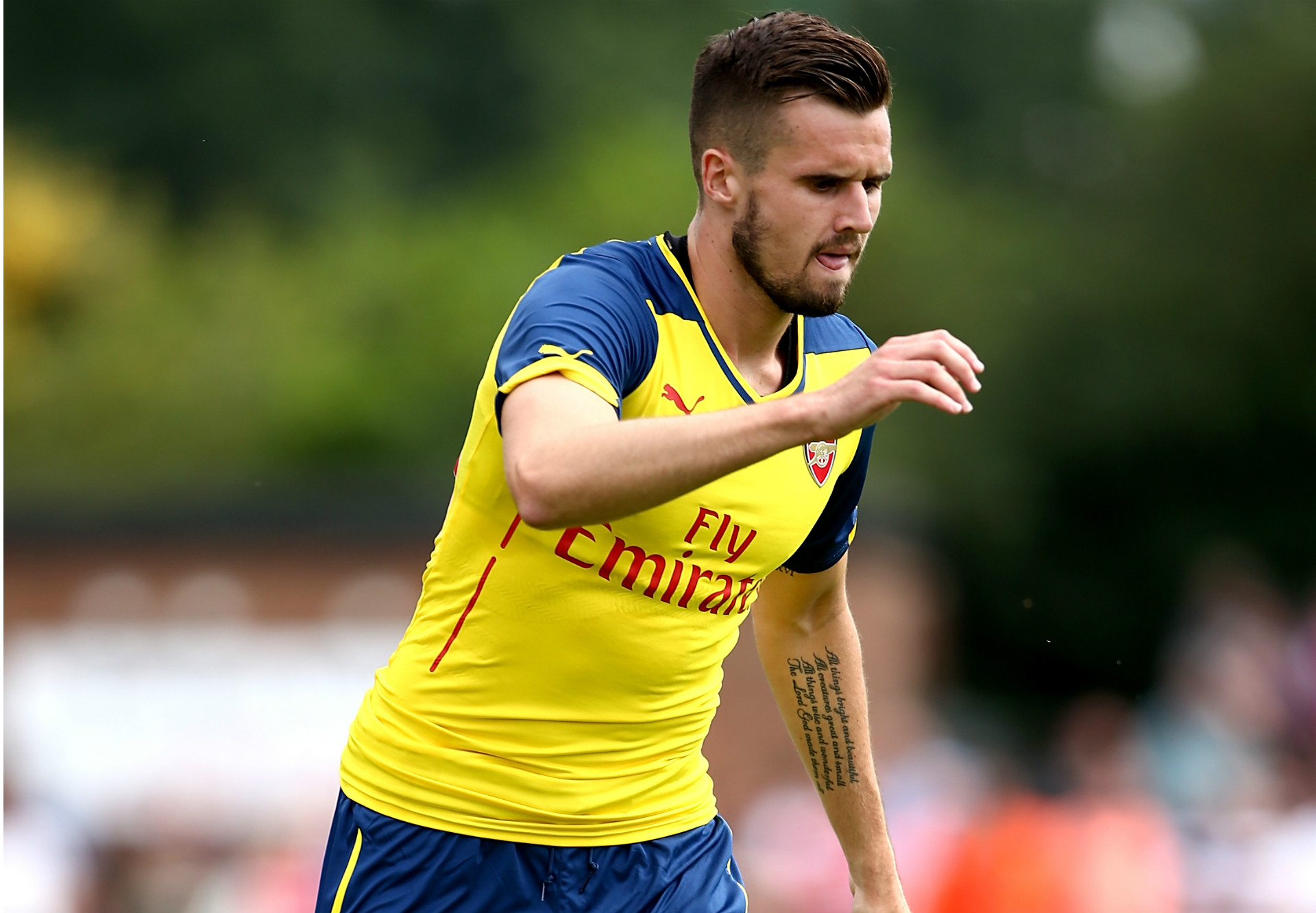 Carl Jenkinson
has done himself no harm, performing adequately on loan at West Ham, proving his worth and premiership quality. The England international is likely to go out on loan again, but with Mathieu Debuchy's career seemingly in decline, there maybe a an opportunity for Jenkinson to challenge Hector Bellerin in 2016. If the former Charlton man can progress further on loan this season, who's to say he wont have a big future when he returns to the squad after his next venture.
Yaya Sanogo
is a headache for Arsene Wenger, most fans would love to see the back of the young Frenchman. Wenger, however, is not one to cut his losses so easily, it would not be a suprise to see Sanogo spend some time with Arsenal before going on loan later in the season. The striker's loan spell at Crystal Palace was forgettable, but Wenger is likely to back his player to come good. Whilst the former Auxerre man has shown rare glimpses of his potential, he must improve drastically in front of goal if he is to survive in North London.
It's a make or break season for most of these players. No doubt Wenger will shock us with some of his decisions, but the emergence of Francis Coqeulin suggests there is always hope of a route home for the loanees, even when their Arsenal career looks dead and buried.